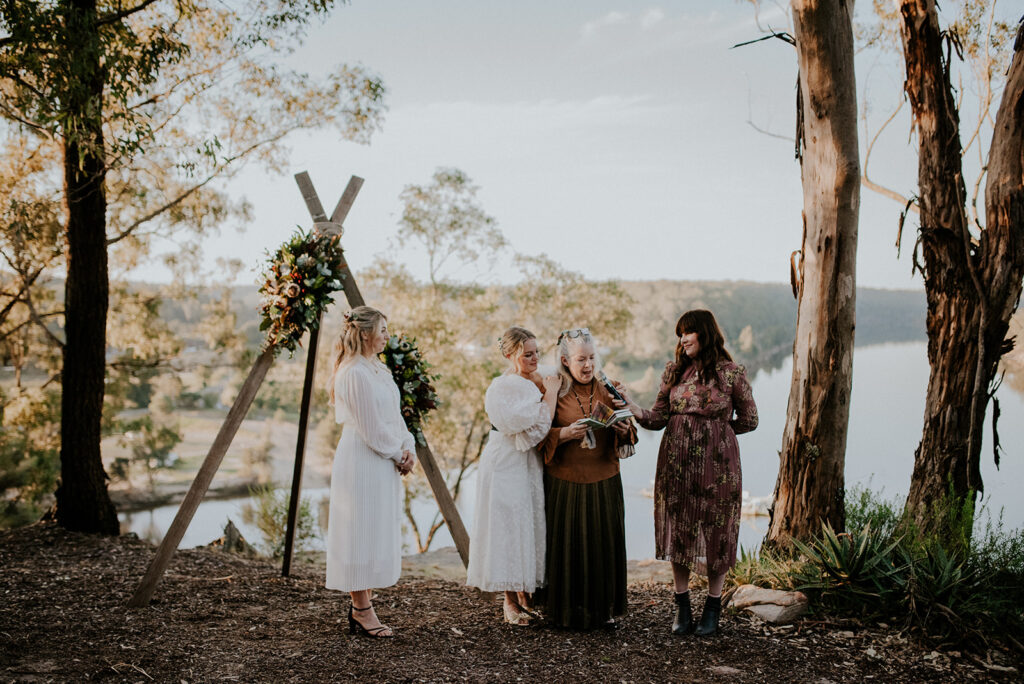 My most popular wedding package. This is the ultimate. Ideal for larger weddings, we will tell your story from the moment you met to the moment you realised you wanted to lock it all in.  I'll reach out to your most favourite people too, to get their insight on what makes you so gosh darn good together.  We can include as many people as you like, in any way you can imagine. It might be a bit longer than your short and sweet, but it's super fun and engaging. Make your wedding dreams come true with All My Loving.
Short, sweet and suitable for elopements or micro weddings. This wedding package is still super personal, it's just more pared back, relaxed and the content comes from you two only.  Ideal for those who are keeping it really intimate.  I Want To Hold Your Hand, but I'm ok if you just hold each other's (baddum tsss)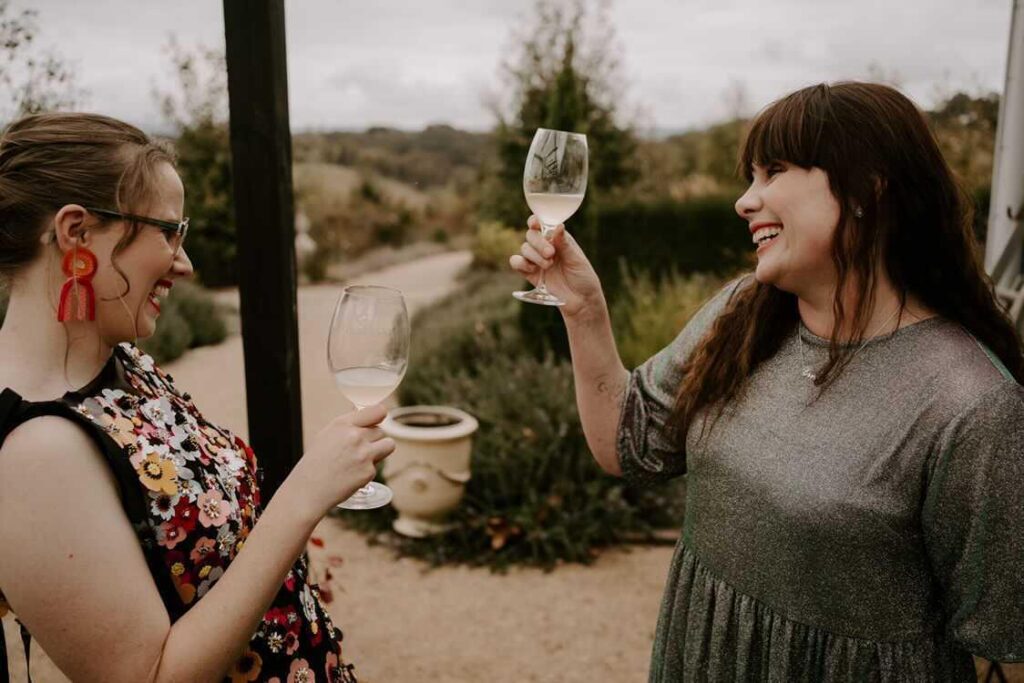 If comfy pants and not wearing a bra could be a wedding package, this would be it. As relaxed as it gets! Legals only – 117 words, 5 documents and you're married. Nothing more, nothing less!  I can't think of a pun for Come Together but that's the vibe of this package anyway.  It's as to the point as you can get. NO TRAVEL FEES FOR THE MID TO LOWER BLUE MOUNTAINS OR SYDNEY CBD.
Lovely Words from Lovely People
Victoria did an amazing job from the second we met her. She is really easy going, lovely and professional. We explained we wanted a relaxed wedding with a bit of a personal touch and she gave us exactly that. It couldn't have been more perfect! We had lots of comments from guests saying how fantastic she was. Thank you so much for making the whole process so easy and for making our wedding day so special!
We couldn't have dreamed of a better celebrant – Victoria was so much fun to work with. She took the time to get to know us and exactly what we wanted out of our ceremony, and that really showed. We got the laid back, funny and sweet ceremony that we wanted. We've since had so many of our friends and family tell us how wonderful Victoria is and how it seemed like she had known us for years. We could not recommend Victoria more!
I can't thank Victoria enough for helping create such a flawless, fun and inclusive ceremony that shone a spotlight on who we are and what we're all about. It was truly the best part of our day! Every single guest told me how much they enjoyed being at a ceremony that was personal and inclusive – they really connected with what was said. Victoria's ceremony style is a refreshing twist on standard proceedings. She's a bloody legend.