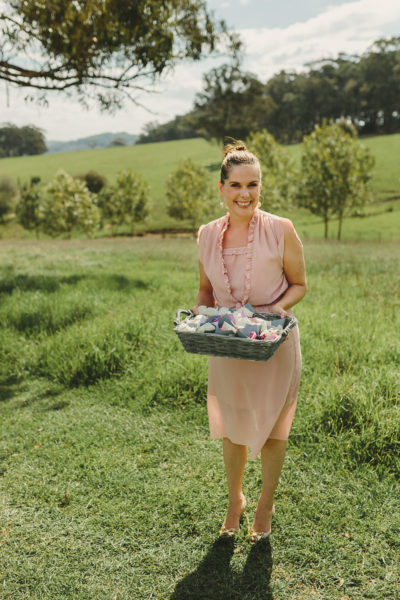 I travel all over NSW, from The Hunter to the 'Gong. For a full quote contact me now. You can also call or text me on 0424 470 187
Please call between 9am and 8pm,
Monday to Friday
Lovely Words from Lovely People
Victoria did an amazing job from the second we met her. She is really easy going, lovely and professional. We explained we wanted a relaxed wedding with a bit of a personal touch and she gave us exactly that. It couldn't have been more perfect! We had lots of comments from guests saying how fantastic she was. Thank you so much for making the whole process so easy and for making our wedding day so special!
We couldn't have dreamed of a better celebrant – Victoria was so much fun to work with. She took the time to get to know us and exactly what we wanted out of our ceremony, and that really showed. We got the laid back, funny and sweet ceremony that we wanted. We've since had so many of our friends and family tell us how wonderful Victoria is and how it seemed like she had known us for years. We could not recommend Victoria more!
I can't thank Victoria enough for helping create such a flawless, fun and inclusive ceremony that shone a spotlight on who we are and what we're all about. It was truly the best part of our day! Every single guest told me how much they enjoyed being at a ceremony that was personal and inclusive – they really connected with what was said. Victoria's ceremony style is a refreshing twist on standard proceedings. She's a bloody legend.